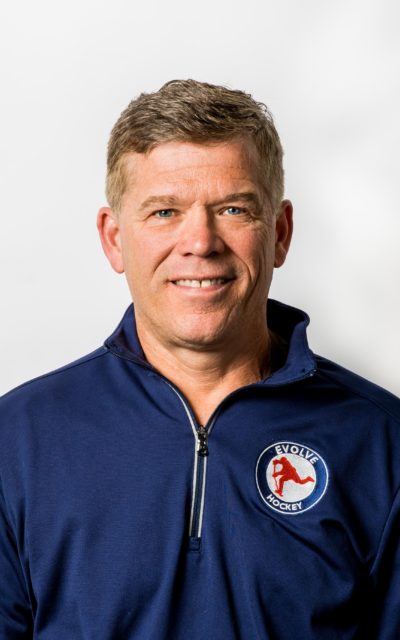 Welcome to the Program
Coach Collins - Your Team leader
Welcome to our Evolve Player Development Program. For over 40 years we have helped families like yours achieve their goals of playing College Hockey and we feel very lucky to be a part of the process. We have helped over 200 players reach their goal of College Hockey and beyond. The path is not an easy one and takes a real commitment from both parents and player. Although not easy. . . . The Journey can be amazing and will create life changing and family bonding opportunities you will not find anywhere else.
So if your ready. . . Lets get started!
Evolve Program Overview
Evolve Player Development Program
Traditional player development consists of a player attending a misc variety of clinics, team practices, camps, along with some off ice shooting or rollerblading. Good that they are on the ice or doing something, but without a system of development that is measurable and specific to each player, there really is not much development happening.
The Evolve Player Development Program takes a much more detailed and systematic approach to working with individual players. The Evolve Program helps families to establish their goals. By using the TEMT Model we can custom design a program to address the needs of that player and help them achieve the goals the parents and the player set, both long and short term.
The program gives players a solid development path, and parents peace of mind that they are doing the right things at the right times.
How the Program Works
The program is designed to take a player from the age they are currently until they reach College Hockey. Each year is different as the needs of each player change and the program must change with them.
The first year establishes a base to start from and sets the foundation of how Evolve, The Player, and The Parents work together. Year One is made up of an 8 week introductory course followed by a 10 month program following the TEMT Model.
Years two and beyond follow the foundation set in year one but are modified to insure the player is getting the right development and playing opportunities at the right times.
Evolve Player Development Next Steps
Step One
To Register for the Program
Parents go to the registration link and fill out an application and pay a deposit.
We will send a welcome email with pre program instructions as there are a few things the player will need to have when the program begins.
The initial 8 week program will include Off Ice, On Form Video, Power Player, Team Genius, and a series of weekly videos and sets the foundation of the program. Along with that will be weekly Q and A calls and 3 zoom call personal calls with me.
gistration20%
Step Two
Testing Combine40%
Testing Combine
We will email you the On Ice and Off Ice Testing Criteria which consists of 8 timed tests. These tests have been used by Hockey Canada, USA Hockey, and numerous professional groups to give an indication of a player's skill level relative to their peers. More detail regarding these tests will be emailed to you.
Set up Accounts
We use a couple different websites to track each players progress in our program. Power Player is designed to track combine test scores on each player and compare to other players their age. Coaching Notes, Videos, and Private Text Messaging is done through On Form Player Tracking Software. Each player will have their own account and can refer to it at any time. Their Off Ice Workouts will be done through Team Genius. And lastly, Player Tracking and Virtual Locker Room will be done through I Sport 360. This may seem like a lot, but they are very easy to use and work well together. We will get you signed up for each and you will get the links once registration is completed.
Step Three
Consultation60%
Initial Consultation
After registration, combine, and web site links have been completed, you will meet virtually with an Evolve staff to review the 8 week Introductory Program. This program will include our evaluation process and how we use the TEMT Model to keep the player on the path they need to be on. There will be a link to book a time to meet with me.
Step Four
Program Implementation80%
Evolve Staff Player Tracking
We will have an Evolve staff monitor your player on a regular basis using the tools we have set up with you during the 8 week program. We will have weekly Q and A calls which will be live and recorded. Families can speak with us live during the call or submit questions which we will answer during the call. The call is recorded so it can be listened to later if a family misses it. Each family will have 3 private zoom calls with Coach Glenn during their 8 week initial program. 
Step Five
Registration100%
Follow Up consultation
After the initial 8 week Introductory Program, we will schedule a follow up consultation with an Evolve staff every 6 to 8 weeks to review your players progress and make any changes to the program. This ensures that your player's training plan will always fit what they need at that time. As a part of the consultation, the player will schedule another testing combine and the results compared to past results.
As the player gets older, these consultations will also be a time where families can discuss future teams and higher-level opportunities that may be available in the future.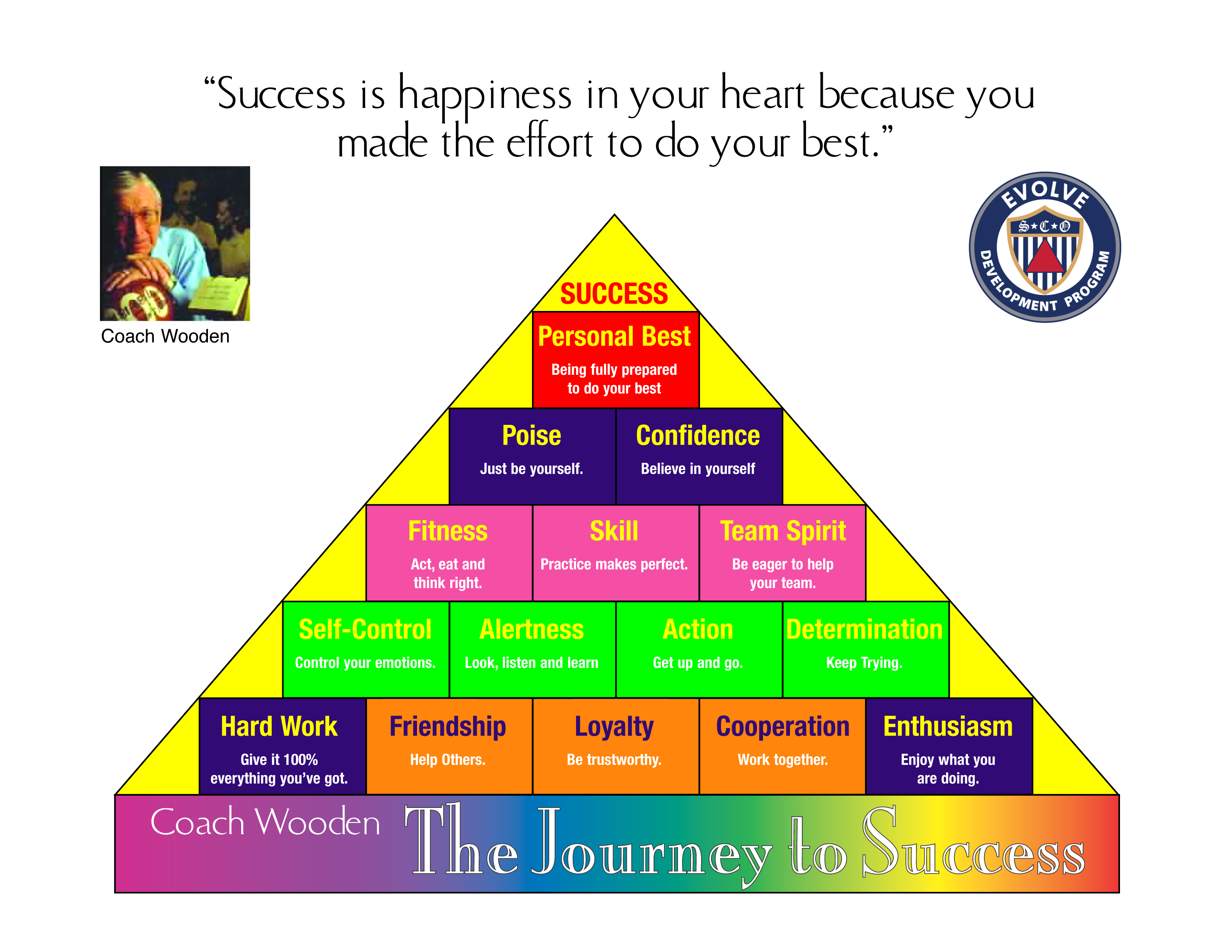 Character is the key
Wooden Pyramid of Success
Our Program provides a complete path leading to College Opportunities for dedicated players. The Program is based around Character, and more specifically the Coach Wooden Pyramid of Success. All blocks of the Pyramid are built into the Program. If the Development Program is not based around Character. . . It will not work! Character Counts!!!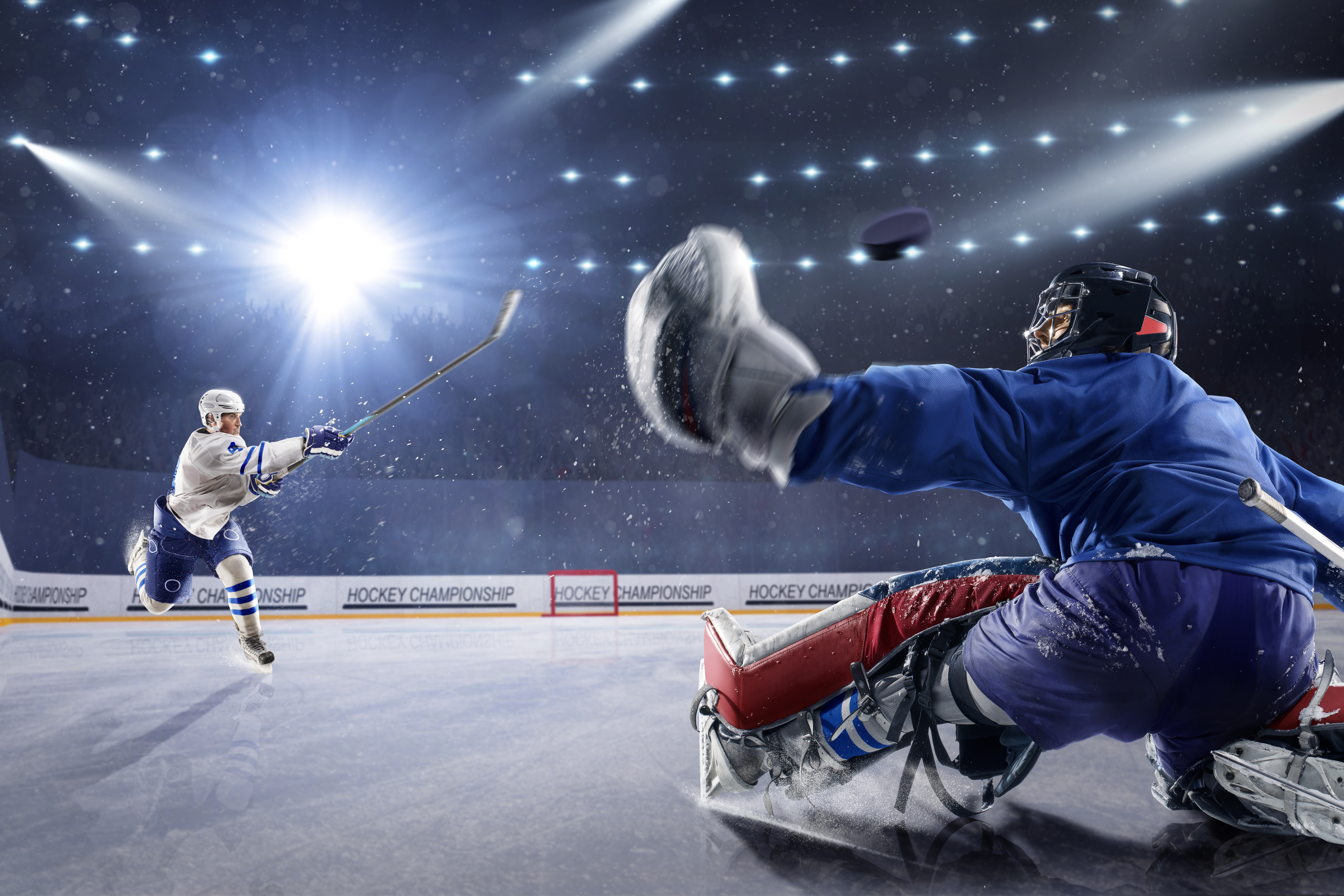 Travel Hockey
The Path can be Expensive in both Money and Time!
Travel Hockey Parents understand the cost and time requirements of Travel Hockey. A cost analysis of the money spent by Youth Hockey Parents who's players have played Travel Hockey from Mite through Midget shows they have spent between $75,000 to $100,000 per player! And only 2% ever get the opportunity to play College Hockey! Not having a clear path and help to navigate the process will lead to substantial money spent and no opportunity to play in College.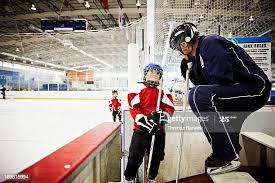 Coaches Matter!
Team Coaches Vs Development Coaches
Most parents mistakenly think their winter coach is also their players Development Coach. That is a major mistake! A Team Coach's job is to organize and develop the players as a group. Although some time is spent on individual development, it is not their job to individually address each player's development needs. Families who try to navigate the process without a Development Coach will spend a lot of money and not get the results their player hoped for.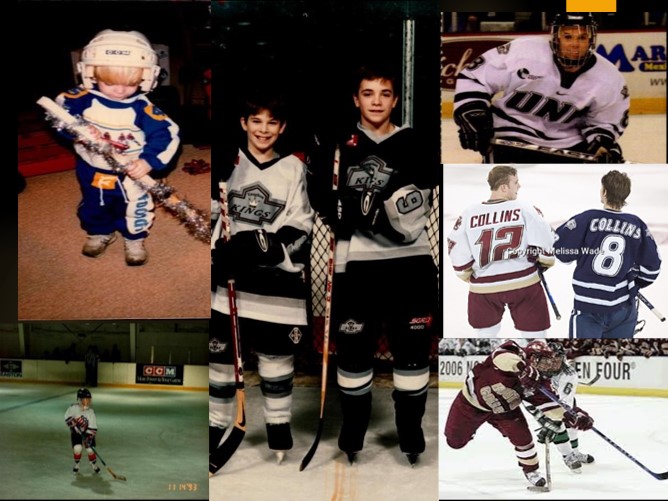 What Age is the Program designed for?
Player Development is a progression much like school. There is a progression of skills both Mental and Physical. If you skip steps in the progression, you will ultimately fail. Insuring each step in the progression is mastered in sequence is much more important than the age of the player. Many good High School Age players have their dream of playing College Hockey end because they have skipped just one or two steps in the development process.
Because this program insures each step of the progression is followed and mastered, it really doesn't matter what age the player is. Rather, it matters where in the progression that player currently is.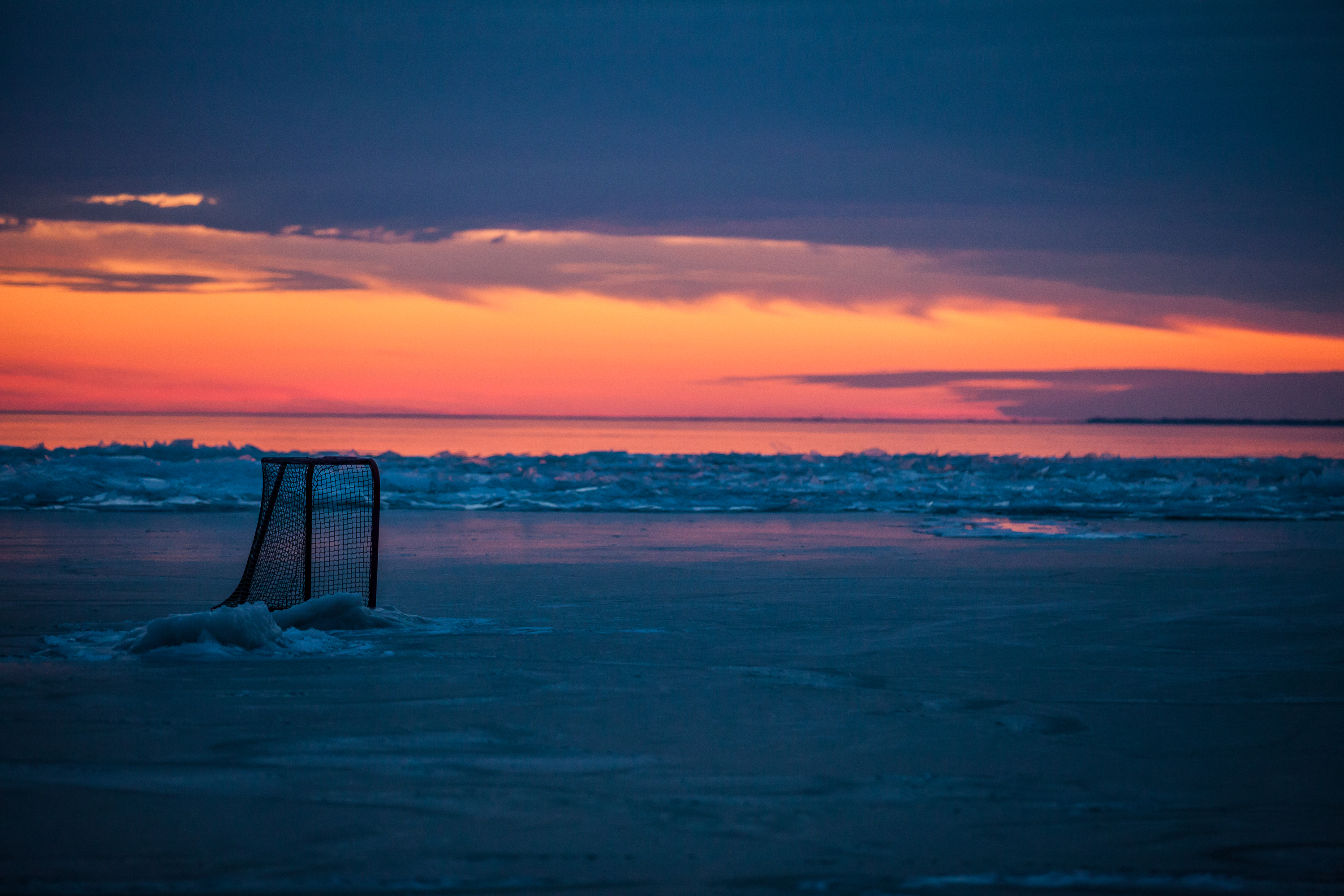 Are You Ready?
Parent Commitment is Critical!
Parent involvement is a critical component to having success with this program. If you do not have the time, or interest in working WITH your player, this program is not for you. It does not matter what your hockey back round is. You do not have to be on the ice with your player, but your players success is directly related to your approach to all aspects of their game...on and off the ice! Your player is looking to you as their role model no matter what their age! From 2 months old to 25 years old. They are watching you!!! This program will not only give your player a definate path to College Hockey, but more importantly, it will help them create solid Character traits that will stretch long after their done playing...when ever that is!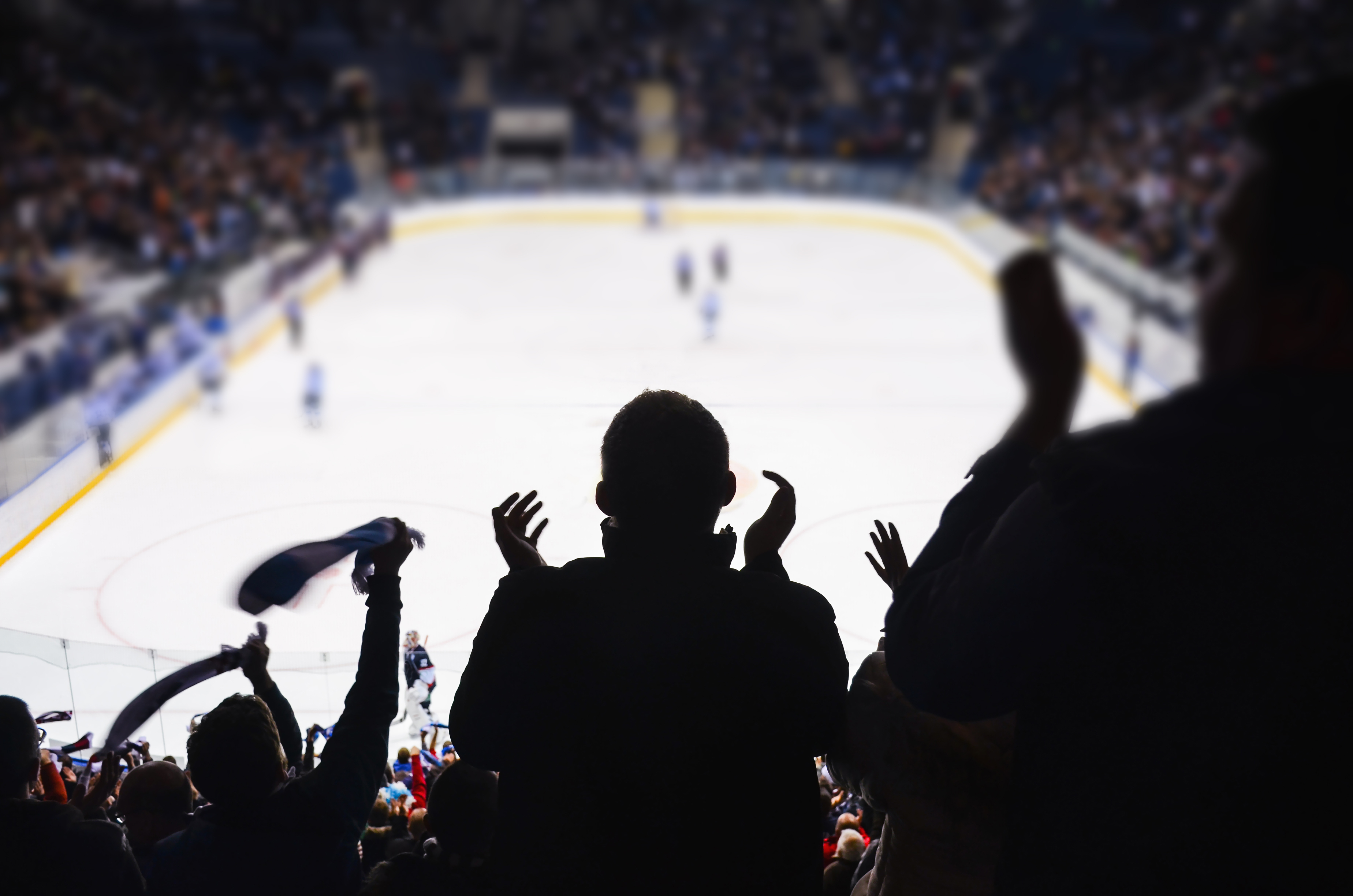 What are Your Players Goals?
What are your Goals for your Player?
Does your player have a Hockey Goal? If so, is it the NHL or College? What about you? What are your goals for your player? Please dont say "I want him to have fun and learn"! That is a given for every player and parent in youth sports. Do you want to be the one in the above picture watching your player realize their goal of College Hockey or beyond? Do you want to know what that feels like for a parent to see their player come out on the ice for their first College or Professional Game?
If so, you should register for this Development Program and start the journey with your player. Nothing is easy and there are no free rides or guarantees. But there is a path and the opportunity is real.
We take a positive approach to Youth Hockey Training
This Program is a Game Changer!
The Goal of this program is to create a path for Youth Hockey Players to reach their Goal of playing College and Professional Hockey. The Journey is not always easy and requires a commitment by parents and their players. Our Evolve Family will provide the path to get you there. The Journey will be life changing!
Are you ready for this?
Let's Go!